DISASTER RECOVERY/ CONTINGENCY PLANNING .



Nobody expects a disaster to occur, and nobody can accurately pred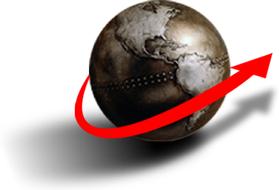 ict when one might happen ahead of time. But it's absolutely critical to develop a disaster recovery plan just in case. When a disaster strikes, how will you restore network operations as quickly as possible? Where will you set-up your network? How long will it take? With businesses relying so heavily on technology, chances are strong that if your network is down, your business is down. Restoring your network servers sooner rather than later may be the difference between staying in business or not.

NesTECH is your resource for both disaster recovery planning and disaster recovery response. We've developed a specialized Business Recovery Service that's applicable to any size network. It gives you a solid plan along with the methodologies and the resources to restore your network should (god forbid) a disaster occur.

BUSINESS RECOVERY SERVICE COMPONENTS
Offsite hosting

Live remote storage

Clustering

Remote synchronization, Duplicate site

Document and test a recovery plan for your critical servers, routers, communications links, workstation configurations, backup systems and other critical devices.

Provide replacement servers and network equipment.

Develop the required disaster response process logistics.

Coordinate efforts with your communication/telephone vendors to ensure their recovery options are in sync.

Perform quarterly reviews to determine how network changes impact the recovery plan.

Assist you in the selection of an alternative recovery site.
Once NesTECH has developed your Business Recovery plan, we'll establish a team of engineers and a consultant who remain on-call on a 7x24 basis. We'll also maintain an inventory of replacement servers and tape back-up systems that can be deployed to your alternate recovery site within four hours of disaster declaration. With our superior technical capabilities and our advanced systems processes, we typically restore your critical business servers within 24 hours.

NesTECH 's Business Recovery Service is a plan you can't afford to do without.
For more information, or for an initial assessment of your network, call (800) 969-4919 or click here to send an email to info@nestech.net